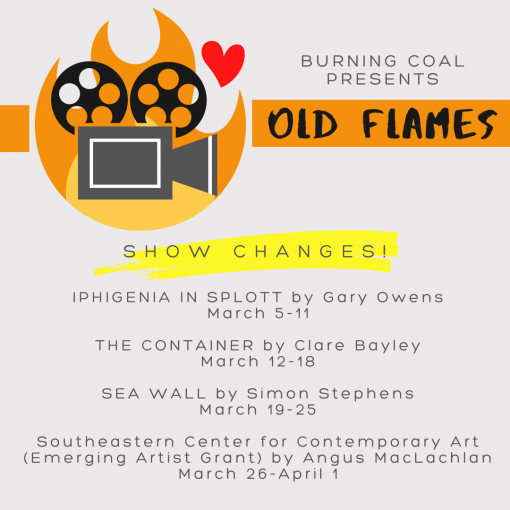 Four plays streamed into your homes in March.
Tickets $5 per viewing at links below.
Iphigenia in Splott by Gary Owen
premieres March 5, 2021 (DATE CHANGE)
"You lot.  Sitting back, taking it easy, waiting for me. To what? Impress you? Amaze you? Show you what I've got?"  She is on her own, on the streets of Cardiff.  She will fight or die.  Want to guess which?
Review of the Capitol Fringe Festival production