---
THREE brilliant playwrights, three magnificent performances at the theatre, all part of our annual WAIT 'TIL YOU SEE THIS! Second Stage Series of Plays.
Burning Coal Theatre Company's second stage series, Wait Til You See This, will include three plays  running in repertory during the month of June, 2018.  This year's series, ONE, TWO, THREE will include WORRIED by Renee A. Nixon, Lucy Prebble's THE EFFECT and a third play TBA.  These three electrifying plays will keep you riveted with their storytelling.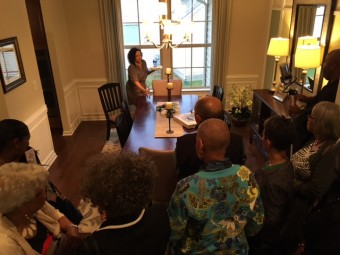 ABOUT WORRIED written & directed by Renée A. Nixon 
We are all worried about something. We all have our own set of worries—be it finding true love; getting rid of love; staying healthy; or fighting to stay alive.  Worried is a set of monologues about people who have real but different worries that have affected their lives and bodies. With humor and a simple shared bond, each character has something that audiences can relate to no matter what they are worried about.  Now, the question is…what makes you worried?
ABOUT RENEE A. NIXON
A movie critic, playwright and collector are just a few things that describe Renée A. Nixon. A native of Durham, NC has been a movie critic for NC A&T State University Register, The Urban Journal, WQOK-FM, and Plugged TV.  In August 2010, her company DPPR produced her play "Blindsided" at the Hayti Heritage Center in Durham, NC to rave reviews.   And in May 2017, an early version of 'WORRIED' was produced by DPPR, which raised several pounds of food for the Catholic Charities of Durham.  She is a member of Alpha Kappa Alpha Sorority, Inc., National Association of Black Journalists, and is an active member of Holy Cross Catholic Church in Durham.  She is also one of the coordinators for the Garland Lee Thompson's Reader's Theatre of New Works at the National Black Theatre Festival. She is currently working on her first mystery novel.
ABOUT  by THE EFFECT by Lucy Prebble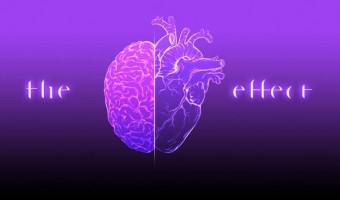 "This is your brain.
This is your brain on Love.
Any questions?"
Two young volunteers, Tristan and Connie, agree to take part in a clinical drug trial. Succumbing to the gravitational pull of attraction and love, however, Tristan and Connie manage to throw the trial off-course, much to the frustration of the clinicians involved. This funny, moving and perhaps surprisingly human play explores questions of sanity, neurology and the limits of medicine, alongside ideas of fate, loyalty and the inevitability of physical attraction.
ABOUT MCQUEEN & COMPANY
McQueen & Company, the Triangle's hot, new theatre group, role into Burning Coal, fresh from their success with Sam Shepard's rollicking Fool for Love to present something entirely different – the latest play from the woman who brought us Enron five years ago.  In this play, young volunteers at a drug testing clinic find that the greatest effect is the one they have on each other. Diana McQueen is and actor, producer and director. She is excited to be apart of a new wave of theatre innovation and thinking in the Triangle area and beyond. McQueen & Company is her effort to bring not-often produced quality theater to the triangle. Also, to elevate the promotion of local independent theatre and production with out-of-the-box thinking. Diana had her directorial debut at Sonorous Road with The How and the Why as part of the first annual Women's Theatre Festival in 2016. She most recently produced and starred in Fool for Love by Sam Shepard, which was welcomed with unanimous positive reviews.
Estimated run time: 1.5 hours.
Past Productions & Events
The following shows/events have passed.
---