---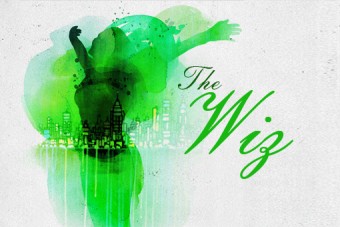 "Radiates so much energy you can hardly sit in your seat...great fun." - The New York Post
Dec 3 – Dec 20, 2015
Written by Smalls & Brown
Directed by Randolph Curtis Rand
Additional music & lyrics by Luther Vandross
Music Director, Julie Florin
Join Burning Coal Theatre for one of the most beloved of American musicals.  This soulful classic follows Dorothy, the Tin Man, the Cowardly Lion and the Scarecrow as they ease on down the road to find what is waiting for them over the rainbow, behind the curtain, and maybe even in their own backyard.
Performances Thursdays through Saturdays at 7:30 pm & Saturdays and Sundays at 2 pm
---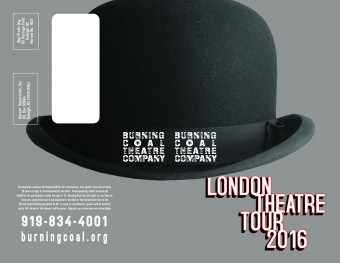 Apr 10 – Apr 17, 2016
$2900 Full Tour Price
$2100 Bring-your-own Airfare

Deposit of $700
Due on December 01, 2015
Remainder of Total
Due on January 15, 2016
All rooms will be shared, 2 to a room
Add $600 to either fee for a single room
Burning Coal's London Theatre Tour is a chance to explore one of the most artistically and historically fascinating cities in the world. Featuring six plays in six days, talkbacks at the theatres, and tours of world-famous museums and cultural and historical sites such as the Globe Theatre, Westminster Abbey, and the Tate Modern, the tour is designed for the avid art lover and life-long learner.  Call 919.834.4001 to reserve your place today.
The trip is led by Burning Coal's Artistic Director, Jerome Davis, and Read More »
---

Main Stage Shows
Asylum  ·  October 15 – November 1, 2015
(World Premiere)
Concept and Story by Kendall Rileigh and Nicki Miller
Directed by Nicki Miller
Produced in collaboration with Only Child Aerial Theatre of Brooklyn, NY
The Wiz  ·  December 3 – 20, 2015
Music & Lyrics by Charlie Smalls & Luther Vandross
Book by William F. Brown
Directed by Randolph Curtis Rand
Blue Sky  ·  January 28 – February 14, 2016
(US Premiere)
Written by Clare Bayley
Produced in collaboration with CAM/Raleigh
Spoonface Steinberg  ·  April 7 – 24, 2016
(US Premiere)
Written by Lee Hall
Directed by Jerome Davis
Second Stage Shows
TBA  ·  Three hot plays about science, psychology and the human mind.  In repertory, June, 2016.  Two companies have been confirmed, including INSOMNIA by Koffee Dance Theatre.  The other two productions will be confirmed shortly.