---
Oct 6 – Oct 23, 2016
Written by David Hare
Directed by John Gulley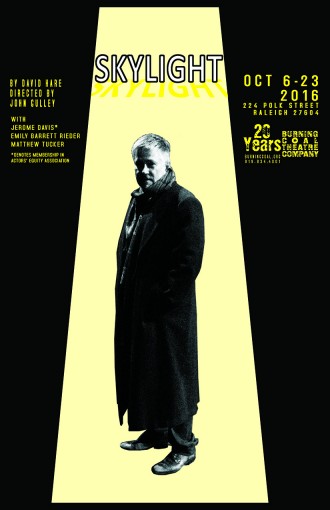 Tom is a middle-aged businessman at the top of his game.  Confident, cocky, ready to take on the world.  Kyra is a young woman living in the low rent district, teaching low-income students who could care less.  Years after an impassioned, turbulent affair, Tom crashes back into Kyra's life.  His wife has died, and he wants Kyra back.
"You can't help thinking that on some profound level these two were made to be together."
- Ben Brantley, New York Times
WATCH THE TRAILER HERE:  https://youtu.be/GSPeSjEkmpw
---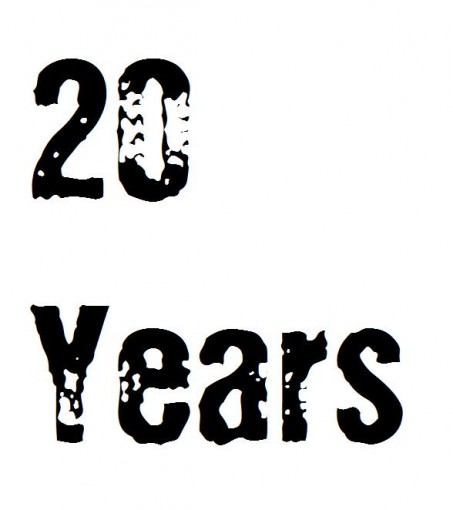 $80 The Mainstage Series

919.834.4001
2016/2017 20th Anniversary Season Subscriptions are now available. Buy yours today – and enjoy special anniversary perks* in addition to a 20% savings off single-ticket prices! Your Main Stage subscription will include a ticket to each of our 4 Main Stage Shows.  Subscribe today and join Burning Coal as it heats up downtown with a season of excitement, passionate energy and fun.   Warning:  Thoughts will be provoked!  
Skylight – October 6– 23, 2016
Written by David Hare
Directed by John Gulley
Written on the Heart ·  Dec 1 – 18, 2016
Written by David Edgar
Directed by Jerome Davis
Heisenberg ·  Jan 19 – Feb 5, 2017
Written by Simon Stephens
Directed by Emily Ranii
The Royale ·  April 6 – 23, 2017
Written by Marco Ramirez
Directed by Avis HatcherPuzzo
*Additional Perks for Season Subscribers Read More »
---
Oct 10 – Nov 14, 2016
7 pm – 10 pm on Monday

$155 call with visa or mastercard at 919.834.4001

Taught by Jennifer Markowitz
919.834.4001 - call now to reserve your spot in class.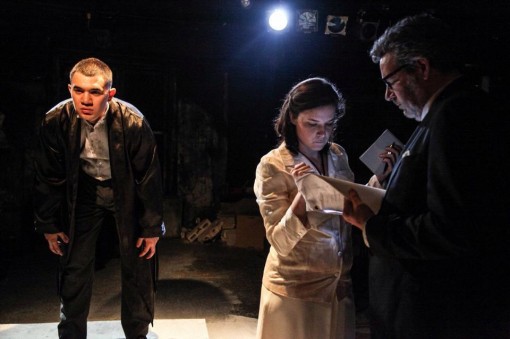 Directing is both a craft and an interpretive art.  This intensive, practical class teaches students the essential tools of directing from an accomplished professional. Learn the fundamental tools of direction: play analysis, staging and composition, research and rehearsal process, culminating in the presentation of a short scene.  Previous directing training is not required but theatre experience on any level will be helpful. More on Jennifer's career can be found at:  http://jennifer-markowitz-director.squarespace.com/ Read More »