Past Productions & Events
The following shows/events have passed.
---
---
Oct 24, 2015
Lecture by Marci White
Lecture begins at 6:00, Q&A at 6:30
Executive Director of Mental Health America of the Triangle Marci White will give a lecture on the history of the public mental health system in America, the kinds of infrastructural challenges it has faced, and what we can do to support individuals living with mental illness in our own communities. The lecture will begin at 6:00pm with a question and answer session beginning at 6:30. Any ticket holders for ASYLUM are invited to attend the lecture free of charge.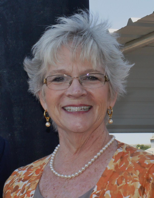 Marci White, MSW has more than 30 years' experience working on behalf of children, adolescents and young adults with serious emotional and behavioral problems in North Carolina's mental health service systems. She has worked for mental health providers, state agencies, and the federal courts in North Carolina; and she has provided consultation and advocacy to develop community and family-based mental health services in other states.
In addition to developing and managing family-based mental health services, Marci has held several roles related to mental health training: developing, supervising, providing and coordinating initial and ongoing training for staff and managers and for therapeutic foster parents about the direct practice and supervision skills needed for the range of community-based mental health/developmental disability services provided through a comprehensive behavioral health agency.
Ms. White was responsible for ensuring that the children identified as the result of North Carolina's Willie M. lawsuit received the services to which they were entitled under the court agreement (1981 – 1998). The lawsuit was a right-to-treatment action for children and adolescents who had severe emotional, neurological, or mental conditions; were violent and aggressive; were or would be in need of residential or other community and family-based treatment and educational/vocational services; and for whom the State had not provided appropriate services. As part of her role, Ms. White supervised and established best practices for services, and monitored service outcomes for residential and community-based programs for youth in foster care, juvenile justice, and mental health systems. After 17 years as a class action lawsuit, the federal court ruled in January 1998, that the State had complied with the consent decree and that federal court jurisdiction was no longer required.
Ms. White has been a Clinical Instructor with the UNC-School of Social Work, serving as Field Faculty for MSW students in their field placements in community human service agencies. She was the Field Seminar leader for Foundation students, addressing topics related to students' experiences in field placement and professional development as social workers. Marci has demonstrated her commitment to individuals and their families living with mental health and substance abuse problems through her expertise, advocacy, education and support. She has worked to instill that same commitment and expertise in students, professionals and volunteers with whom she has worked and brings that to join us at MHAT. Marci received her Bachelor of Arts in English and her Master of Social Work, specializing in direct mental health practice from the University of North Carolina.