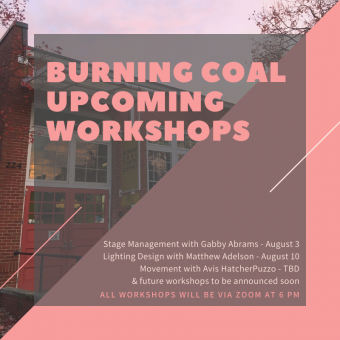 Burning Coal Theatre Company is pleased to announce that it will host a free series of workshops for young and emerging theatre professionals. This series will feature experienced professionals both local and national, and will provide critical, foundational training in subjects like theatrical lighting design, stage management, and movement and choreography. Workshops will be made available to the public via Zoom, and will be held on Mondays at 6:00 PM through October 5, 2020. To register, please email us at info@burningcoal.org.
ABOUT THE WORKSHOPS
Gabby Abrams will lead a workshop on Stage Management on Monday, August 3rd. Gabby received her BFA in Theatre from UNC Greensboro where she studied Stage Management. She has gone on to stage manage Ashe in Johannesburg, A Midsummer Night's Dream, The Great Celestial Cow,  The Container, and Animal Farm for Burning Coal Theatre. She has also worked with other companies such as the Berkshire Theatre Group (Children of a Lesser God and Arsenic and Old Lace), Sacramento Theatre Company (Kings of America, The Musical of Musicals: The Musical!, and Mothers and Sons), and Broadway Sacramento (Costume Rental Coordinator and Costume Shopper). Gabby loves theatre that moves you, and thrives on supporting the team which makes it happen. Outside of theatre, she's a coffee lover, audiobook fan, and Poppy's mom.
Matthew E. Adelson will lead a workshop on Theatrical Lighting Design on Monday, August 10th. Matthew is a Massachusetts based lighting designer and has worked extensively with Burning Coal. His credits include: 2020 Second Stage Series, Talley's Folly, The Container, Churchill's Shorts, Ashe in Johannesburg, Iphigenia in Splott, Darkside, The Greeks, Written on the Heart, Dark Vanilla Jungle (London/Cockpit),  Spoonface Steinberg, The Iron Curtain Trilogy (Raleigh and London/Cockpit), The Diary of Anne Frank, Ruined, Shining City, The Shape of the Table, The Seafarer, The Prisoner's Dilemma, Inherit the Wind, Pentecost, Einstein's Dreams (1998 and 2006), Miss Julie, James Joyce's The Dead, The Man Who Tried to Save the World, Travesties, The Doll's House, and Romeo and Juliet. Matthew is the Production Manager for the Five College Dance Department (Amherst, Hampshire, Mount Holyoke, Smith, and the University of Massachusetts Amherst), is a graduate of the Yale Drama School and a member of the United Scenic Artists (IATSE Local USA 829).
Karyn Raynor and Aubree Summers will discuss how to Build a Podcast from the Ground UP on Monday, September 21st at 7 pm.  Join Burning Coal Theatre as  Karyn and Aubree share insight into starting a podcast. These two artists will share their journey of beginning a podcast- from defining your audience and content, marketing your podcast, to a technical overview of software. See you there virtually at 7 PM!
Karyn Raynor is a writer, theatre artist, and podcaster from Raleigh, NC. She holds a B.A. in Theatre from Meredith College, and has worked as a lighting designer for several shows in the area. However, her most recent work has included writing for an audio drama anthology, teaching playwriting workshops, and serving as the Managing Director for The Ink Project, an organization that seeks to promote diversity and inclusion in theatre and performance spaces by elevating unheard and underrepresented voices. She is the current co-host and executive producer of The Chick-Lit Podcast.
Aubree Summers is an actor, podcaster, and writer living in Raleigh, NC. She comes from a family of theatre professionals, and has an extensive acting resume that spans 11 years, and most notably played Izzy in Wichita Community Theatre's production of Rabbit Hole in 2011, a role for which she was nominated for the Mary Jane Teal Award. Most recently she has held the position of co-host and social media marketing manager for Chick-Lit, and has a few other passion projects in the works.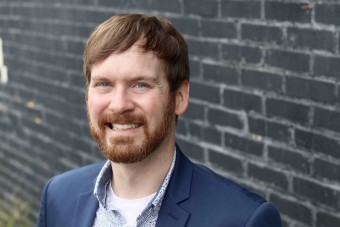 Allan Maule is a North Carolina-based playwright and writer with 14 years of writing experience for the stage and digital media.  On September 28th at 7 PM, Allan will lead a workshop on how to get started as a playwright.  In this hour-long zoom, Allan will discuss his experience as a writer, staying creative in tough times, overcoming writer's block, and how to get your work produced.  This workshop is free to the public—we can't wait to see you (virtually) there!  Favorite productions of his plays include Tales and Fermentations (Seed Art Share), EverScape (NYC Fringe 2015 and Sonorous Road Theater), Two Late (Carrboro Arts Center 10×10 Festival), Imperfect Strangers (Sonorous Road Theater), and Framing the Shot (Sonorous Road Theater). Allan also worked as a video game writer and voice director on the MMORPG Fallen Earth and the Serious Games GE2050 and Uptick. Allan is a graduate of Duke University and holds a masters in performance studies from the University of North Carolina at Chapel Hill.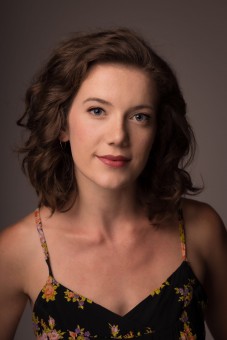 Carey Blackburn is a theatre artist with a parallel career as an insurance navigator, prioritizing making healthcare and financial peace more accessible for fellow creatives. On Monday October 5, 2020 at 7 PM she will hold a workshop on ACA and SHOP enrollment.  She is an independent agent licensed in NC for Accident and Heath or Sickness, and a CMS certified navigator for ACA for individuals and SHOP for small businesses. Recent performance credits: Lady M in The Scottish Play (Thunder Bay Theatre), Anna/u/s Ilse in Spring Awakening (Serenbe Playhouse), Sluefoot Sue in Mickey and Company (Tokyo Disneyland), Marian in Robin Hood (Florida Studio Theatre). She holds a BFA in Theatre Arts- Musical Theatre from East Carolina University. Insurance service site: www.careyblackburnagent.com