---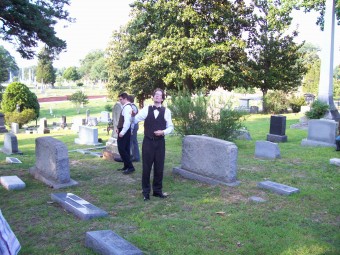 Come see a one-of-a-kind performance at Raleigh's "cemetery full of life!"  Every year, Burning Coal Theatre teams up with Historic Oakwood Cemetery to present an evening of vignettes about notable people who are resting peacefully there.
Directed by George Jack
May 18-20, 2018
6:30 pm Friday and Saturday, 2 pm Sunday
Tickets $20 for adults, $10 for students, available at the Oakwood Cemetery on the date of the performance or by calling 919.834.4001.
 701 Oakwood Ave, Raleigh, NC.  
Parking will be available inside the cemetery.
This year's theme is "Only Time Will Tell".  It will be a celebration of those who lived in the limelight and those for whom history has decided deserves to be remembered, despite their having been neglected during their time.
We are proud to feature local playwrights and actors in this evening about those who came before.  This year features the tales of several historic figures whose final resting place is located in or around the cemetery's Chapel Circle. Audience members can follow the reversed hands of the clock as they travel around, and back through time.  Only Time Will Tell will include the following subjects: Read More »
---
Dec 10, 2016
Lecture by Chris Chapman and Others
Ticket holders for any production of Written on the Heart are invited free of charge Reserve your tickets here or call 919-834-4001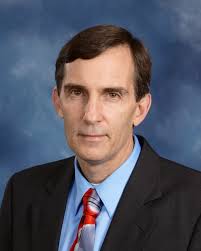 6:00 PM – 6:50 PM, December 10th, 2016
Join us and our panel of religious scholars for an in-depth exploration of how religion has historically informed state policy, the interplay of religious politics in the 16th century, how they resonate with our current historical and political moment, and the incredible impact the King James Bible has had on the world as we know it!  The panel will include Chris Chapman of First Baptist Salisbury Street, Winston Charles, Retired Head Minister of Christ Church and Bernie Cochran, Retired Professor of Religion at Meredith College.
---
Apr 15 – Apr 22, 2018
Deposit of $700 deposit
Due on December 01, 2017
Remainder of $2,250
Due on February 01, 2018
To join us for London 2018, just give us a ring at 919.834.4001.
Children under 17 must be accompanied by adult or guardian.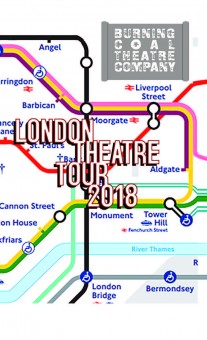 Join Burning Coal Theatre Company for its London Theatre Tour 2018.  The tour is always the highlight of our year, as we and a group of our best friends journey "across the pond" to see six incredible plays at some of the hottest and most influential theatres in the great theatre city of London, England.
Tour, led by artistic director Jerry Davis, includes:  6 plays in 6 days, nonstop flight from RDU to Heathrow, bus to/from Heathrow, a weekly Tube Pass, accommodations (double occupancy) at one of the loveliest hotels in central London, breakfast each morning, tickets to see six incredible productions at some of London's most renown and historic theatres, and six other events TBA that take you to some of the out of the way spots around London to see, hear, smell and eat your way to a jolly good time! Each morning begins with a talk by our Artistic Director, Jerry Davis, about what you will be seeing that night  and interesting information about the theatre, the artists and the play that you'll be seeing.
---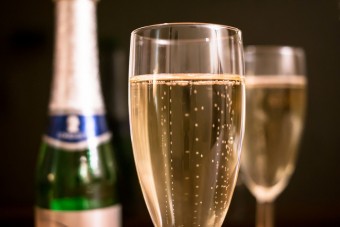 CABARET SUMMER – September 14 & 15 at 7:30 pm, September 16 at 6 pm
Burning Coal Theatre, 224 Polk Street, Raleigh, NC
Just as the summer is turning to fall, things are heating up at Burning Coal.  We'll be celebrating the start of our sizzling 22nd season with a scorching 3-night Cabaret, featuring drink and song from some of your favorite smoky voices in the Triangle.  The full list of performers has not yet been announced, but will include: Jackson Cooper, Shane deLeon, David Henderson, Alison Lawrence,  Areon Mobasher, Carly Jones, Angela Santucci, Alec Donaldson, Mackie Raymond, Tyanna West.  It don't get much hotter than that!  All tickets $25, available by CLICKING HERE or by calling 919.834.4001. 
Past Productions & Events
The following shows/events have passed.
---
---
(Photo by Tiphaine Betscher)
DARK VANILLA JUNGLE by Philip Ridley
Burning Coal Theatre at the Camden Fringe Festival – August 10 – 14, 2016
Cockpit Theatre, London, England
Burning Coal Theatre Company of Raleigh, North Carolina returns to the Cockpit with Philip Ridley's brutal 70 minute "Dark Vanilla Jungle".  
A scalding play about a young woman trying to come to terms with a terrible breach of trust.
In November, 2014, Burning Coal brought over David Edgar's roaring Iron Curtain Trilogy (4-stars, Michael Billington, Guardian).
The company returns with Philip Ridley's quietly devastating masterpiece.
Wednesday 10th to Saturday 13th August – 9:00pm
Sunday 14th August – 8:30pm
All Tickets: £10 at http://tickets.thecockpit.org.uk/Sales/Shows/Dark-Vanilla-Jungle#book

WHAT THE CRITICS SAID:
http://viewsfromthegods.co.uk/dark-vanilla-jungle.shtml
http://www.ayoungertheatre.com/review-dark-vanilla-jungle-the-cockpit/
http://www.londoncitynights.com/2016/08/dark-vanilla-jungle-at-cockpit-thje.html?m=1
http://everything-theatre.co.uk/2016/08/dark-vanilla-jungle-the-cockpit-review.html 
https://youtu.be/aNCtUp9pfsw
---
Oct 9, 2016
$10 available at the door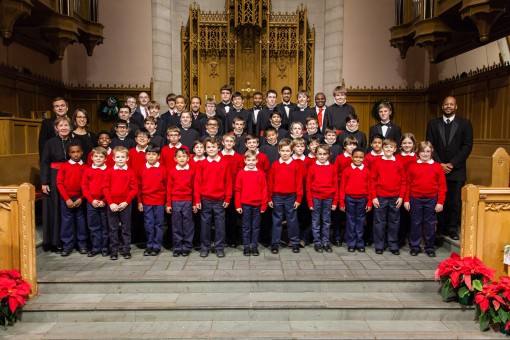 The Raleigh Boychoir 
It started with just 20 boys and a $50 donation from the Woman's Club of Raleigh. But humble beginnings never daunted The Raleigh Boychoir's vision.  Thomas E. Sibley founded the choir in 1968 to give boys with unchanged voices a chance to learn and perform some of the world's greatest choral music. Sibley believed a choir could help boys develop talent and character – traits that would serve them for a lifetime. Sibley, who worked as music coordinator for the Raleigh public schools as well as organist and choir master at Holy Trinity Lutheran Church in Raleigh, directed The Raleigh Boychoir for 40 years. He retired in 2008.  Read More »
Estimated run time: 1.5 hours.
---
6:00 pm, October 15th, 2016
Ticket holders for any production of Skylight are invited free of charge
Reserve your tickets here call 919-834-4001
Burning Coal Theatre Company celebrates 20 years with a panel discussion featuring  three community leaders and long-time company supporters (Simmie Kastner, Greg Paul, Alec Donaldson). Together, they will explore the company's origins, early history and relationship to our current location at the Murphey School, the first Raleigh school to be integrated.  The conversation will highlight connections between our past achievements and vision moving forward.
We invite all of our old flames to reminisce about our shared achievements, and welcome newcomers into the Burning Coal Theatre Company family. Join us on Oct. 15th! Read More »
---
Burning Coal Theatre Company celebrates 20 years with a panel discussion featuring three community leaders and long-time company supporters. Together, they will explore the company's origins, early history and the wonderful history of our home, the Murphey School Auditorium, the first Raleigh school to be integrated. We invite all of our old flames to reminisce about our shared achievements, and to welcome newcomers into the Burning Coal Theatre Company family.
The discussion will be held at the Murphey Theatre, Saturday October 15th from 6pm-6:50 pm, prior to that evenings showing of Skylight by David Hare. Ticket holders for any performance of Skylight are invited free of charge! Reserve your tickets online or call 919-834-4001.
The panel will include SIMMIE KASTNER, GREG PAUL and ALEC DONALDSON.
Panelists:
Alec Donaldson is a corporate and securities lawyer with Wyrick Robbins Yates & Ponton in Raleigh. He has known Jerome Davis and has attended Burning Coal productions since the Theatre's first year of operations. He joined the Burning Coal Board of Directors in January 2014.He has appeared in two Burning Coal productions, Sunday in the Park with George and Spoonface Steinberg, and will appear in its upcoming Written on the Heart.He has loved theater since he saw his first production at age 5. He attended UNC Chapel Hill where he was a member of Playmakers Theater.He has served on the Board of Directors of both the City of Raleigh Arts Commission and the United Arts Council of Raleigh and Wake County.
Simmie Kastner is a Leader of Quality Assurance for Fidelity National Financial and Institutional Wealth Services products.She studied theatre at Northwestern University and received degrees from American University in Painting and Computer Science.She has worked on several productions at Burning Coal, including Rat in the Skull, Love's Labours Lost, Winding the Ball, St. Nicholas, Night and Day, The Weir, Macbeth, Watership Down, A Doll House, The Mound Builders, Company, Road to Mecca, and Travesties.
Greg Paul has performed in 20 Burning Coal productions, most recently in the Iron Curtain Trilogy in London. Greg served on the Burning Coal Board of Directors, including two terms as Chair. His company, Greg Paul Builders, renovated the Murphey School Auditorium in 2007.
We look forward to the opportunity of celebrating Burning Coal's and the community's shared accomplishments and visions for the future. We hope to see you there!
---
Rode Hard the Band will rock the Murphey School on Sunday, September 18, from 2 to 4 pm. as Burning Coal celebrates the start of its 20th anniversary season. Come for great music in a great venue and celebrate with us! Tickets are free to 2016/2017 season subscribers or $10 general admission.  All proceeds will go to Burning Coal's roof-replacement fund. Click here to subscribe. Or call the theatre at 919-834-4001 to purchase tickets to the kickoff. 
Rode Hard the Band is so named because its members are, as they say, "men of a certain age." Read more about them here.
---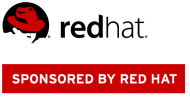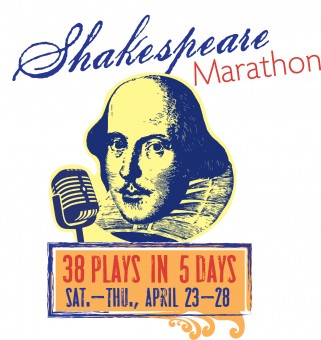 Burning Coal Theatre Company and the NC Museum of History will present a marathon reading of each of William Shakespeare's 38 plays next April to mark the 400th anniversary of the playwright's death. Each play will be read by a different theatre company from North Carolina. The nonstop readings will take five days and will begin at noon on April 23, 2016 until about 6 am on Thursday, April 28, 2016 at the museum, 5 East Edenton Street in downtown Raleigh. The event will be open to the public. Each reading also will be live streamed at https://nsp.performedia.com/rh/ncmh16/session/a1?output=frame and recorded for later viewing thanks to a grant from our friends at Red Hat (read more here). Burning Coal, the professional theatre company based in Raleigh, will produce the marathon. Participating companies are listed below. For additional information, please contact Burning Coal Artistic Director Jerome Davis at 919.834.4001
---
Oct 24, 2015
Lecture by Marci White
Lecture begins at 6:00, Q&A at 6:30
Executive Director of Mental Health America of the Triangle Marci White will give a lecture on the history of the public mental health system in America, the kinds of infrastructural challenges it has faced, and what we can do to support individuals living with mental illness in our own communities. The lecture will begin at 6:00pm with a question and answer session beginning at 6:30. Any ticket holders for ASYLUM are invited to attend the lecture free of charge.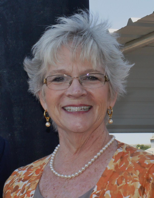 Marci White, MSW has more than 30 years' experience working on behalf of children, adolescents and young adults with serious emotional and behavioral problems in North Carolina's mental health service systems. She has worked for mental health providers, state agencies, and the federal courts in North Carolina; and she has provided consultation and advocacy to develop community and family-based mental health services in other states.
In addition to developing and managing family-based mental health services, Marci has held several roles related to mental health training: developing, supervising, providing and coordinating initial and ongoing training for staff and managers and for therapeutic foster parents about the direct practice and supervision skills needed for the range of community-based mental health/developmental disability services provided through a comprehensive behavioral health agency.
Ms. White was responsible for ensuring that the children identified as the result of North Carolina's Willie M. lawsuit received the services to which they were entitled under the court agreement (1981 – 1998). The lawsuit was a right-to-treatment action for children and adolescents who had severe emotional, neurological, or mental conditions; were violent and aggressive; were or would be in need of residential or other community and family-based treatment and educational/vocational services; and for whom the State had not provided appropriate services. As part of her role, Ms. White supervised and established best practices for services, and monitored service outcomes for residential and community-based programs for youth in foster care, juvenile justice, and mental health systems. After 17 years as a class action lawsuit, the federal court ruled in January 1998, that the State had complied with the consent decree and that federal court jurisdiction was no longer required.
Ms. White has been a Clinical Instructor with the UNC-School of Social Work, serving as Field Faculty for MSW students in their field placements in community human service agencies. She was the Field Seminar leader for Foundation students, addressing topics related to students' experiences in field placement and professional development as social workers. Marci has demonstrated her commitment to individuals and their families living with mental health and substance abuse problems through her expertise, advocacy, education and support. She has worked to instill that same commitment and expertise in students, professionals and volunteers with whom she has worked and brings that to join us at MHAT. Marci received her Bachelor of Arts in English and her Master of Social Work, specializing in direct mental health practice from the University of North Carolina.