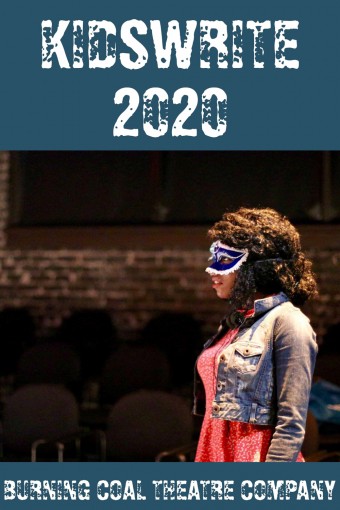 WHAT IS KIDSWRITE?
Every spring, Burning Coal Theatre receives play submissions from local 6th-12th graders that are then professionally produced for the public.  Burning Coal has assembled a team of skilled theatre artists to bring these young writers' stories to life.  
The KidsWrite Festival was created in 2004 to encourage young writers in central NC by producing their original one act plays.  Finalists are chosen from numerous submissions.  Those scripts are produced at the theatre and then published in a book available for purchase. 
To encourage the young writers of North Carolina, Burning Coal each year holds a festival of new plays, written by students from 6th grade to 12th grade from Wake and surrounding counties.  To submit a play, please click here for the application.
ABOUT THE PERFORMANCE
The 2021 KidsWrite performance will take on place May 28 & 29, 2021. TICKETS for the 7 pm performances are $10 apiece and available at the door only.  If the pandemic is still in effect, we will present the performances livestreams, free of charge.  For additional information, please call 919.834.4001.
HOW CAN I SUBMIT A PLAY TO KIDSWRITE?
Created in 2004, Kidswrite will be accepting submissions of one-act plays from students and producing a number of them each year at Burning Coal Theatre (The Murphey School Auditorium). Please help us spread the word and help our next generation of writers!  The deadline each year for submission is March 1st, 2021.
Original one-act plays, less than 45 pages in standard manuscript format written by a student, grades 6 -12, are eligible.  Writers, please send submissions along with a letter including your name, address, email address or phone number, grade and school. You may submit your work by email to coalartisticdir@ncrrbiz.com or in the mail at Burning Coal Theatre, 224 Polk Street, Raleigh, NC 27604.
Writers are notified by mid-April. All writers will receive written feedback.