---
Nov 29 – Dec 16, 2018
Written by Conor McPherson
Directed by Jerome Davis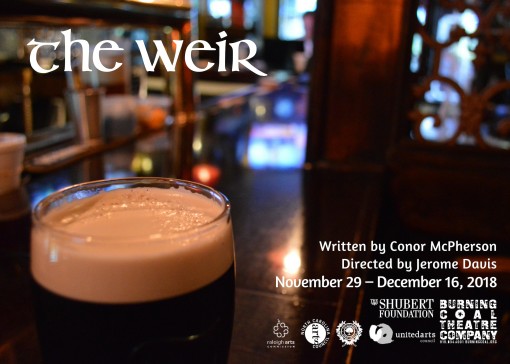 "There is no dark like a wintry night in the country. And there was a wind like this one tonight, howling and whistling in off the sea. You hear it under the door, and its like some one singing, singing in under the door at you. It was this type of night. Am I setting the scene for you?
All the boys have gathered, as they will do, in the pub, to tell their oft told ghostly tales. But tonight is a different night. Because a young woman, Valerie, has arrived in town. And she's never heard their tales before. But then, again … they haven't heard hers.
This production is suitable for ages 16 and up.
Estimated run time: 1.5 hours.