---
Jun 17 – Jun 28, 2019
10 am – 3 pm on Monday – Friday

$275 DUE on or before the first day of the program.

Eligibility

Rising 6th-8th graders.
Written by The Students of STC, Jr. 2019
Taught by Burning Coal's Director of Education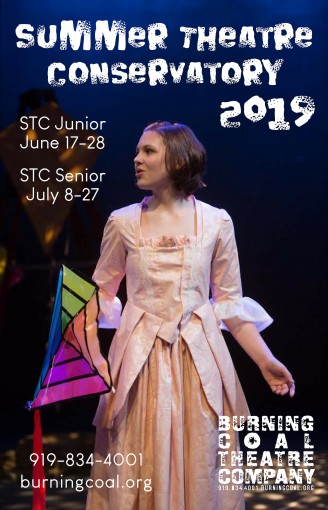 A two-week conservatory for students in grades 6-8 who want to explore all the possibilities the theatre offers.  Students learn techniques of movement, vocal production, and character study in the mornings and apply those techniques in rehearsing an original play in the afternoons, with a culminating production of that play created by the students themselves at the end of the session (June 28th at 6:00 pm).  Taught by Burning Coal's Director of Education.
---
Jul 8 – Jul 27, 2019
10 am – 4 pm on Monday – Friday

This year's play is MUCH ADO ABOUT NOTHING (performances July 26 - 27 at 7 pm)
$425 DUE $100 deposit with application, remainder at time of your audition for the play.

Eligibility

Students in grades 9-12 as well as college freshmen.
DEADLINE
July 01, 2019

You will be contacted regarding auditions for MUCH ADO ABOUT NOTHING following enrollment.
Written by William Shakespeare
Taught by Burning Coal's Director of Education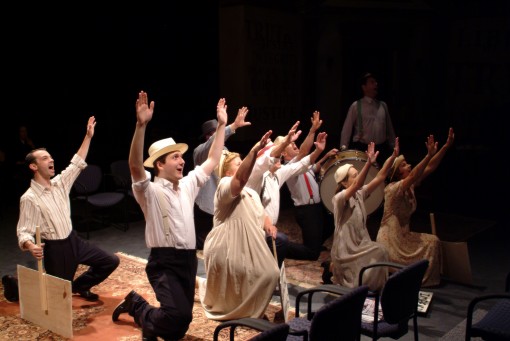 STC Sr. is our intensive, three-week conservatory for high school students interested in rigorous, professional training.  It involves classes in the mornings followed by rehearsals for a play in the afternoons (this year MUCH ADO ABOUT NOTHING by William Shakespeare!).  Two performances will take place at Burning Coal on the evenings of July 26 & 27, 2019.
Last year, we  were joined by guest artists from colleges and professional theatres around the state.  Similar quality educators will be hired again this year!  Students will learn a wide variety of subjects and techniques in classes with guest artists from fine educational institutions and professional theatres such as: 
Jill Carlson, East Carolina University – Stage Combat
Ray Dooley, Playmakers Repertory – Auditioning
John Gulley, UNC Greensboro – Meisner 
Past Productions & Events
The following shows/events have passed.
---