---
Jul 12 – Jul 30, 2021
10 am – 4 pm on Monday – Friday

This year's play is THE TEMPEST (performances on Friday and Saturday, July 30 & 31, 2021)
$425 DUE $100 deposit with application, remainder at time of your audition for the play.

Eligibility

Students in grades 9-12 as well as college freshmen.
DEADLINE
July 02, 2021

You will be contacted regarding auditions for THE TEMPEST following enrollment.  No aerial training is required.
Written by William Shakespeare
Taught by Time Flies Aerial Theatre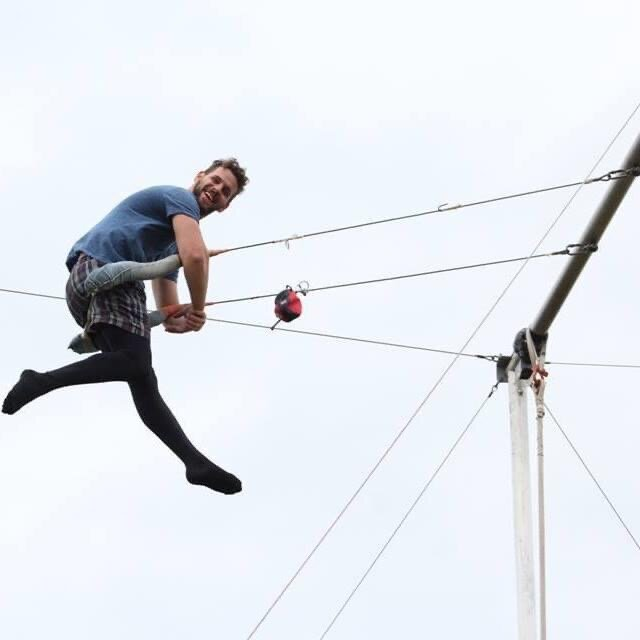 STC Sr. is our intensive, three-week conservatory for high school students interested in rigorous, professional training.  It involves classes in the mornings followed by rehearsals for a play in the afternoons (this year THE TEMPEST by William Shakespeare!). 
This year, students will also receive instruction from aerial theatre artists from Time Flies Circus, a Brooklyn-based theatre collective specializing in aerial, clowning, and other unique theatre performance techniques.  GUEST ARTISTS will also conduct classes during the conservatory.  Past teaching artists from colleges and professional theatres around the state have included:
Jill Carlson [ECU] – Stage Combat
Ray Dooley [PlayMakers Rep] – Auditioning
Carl Forsman [UNC-School of the Arts] – Shakespeare Text
John Gulley [UNCG] – Meisner Technique
Jo Hall [Greensboro College] – Fitzmaurice/Berry
CLICK HERE TO DOWNLOAD THE STC SR APPLICATION FORM.
APPLY HERE for full scholarship to attend STC, Sr.
CLICK HERE TO PAY ENROLLMENT FEE.
If you are interested in technical theatre, STC may also be for you.  We need students interested in stage management, assistant directing, set design, lighting design and costume design.  If you aren't a performer, but are interested in one of these areas, you too can participate in STC.  You will participate in classes with the other students in the mornings, gaining a foundation in acting, movement and voice production, then be assigned to work on our production of TITUS ANDRONICUS during the afternoons.  You will receive professional oversight in your area during STC.  Performances will be held on Friday, July 31 and Saturday, August 1, 2020 at 7:00 pm at the Murphey School auditorium, 224 Polk Street, Raleigh.  NOTE:  All applicants will be admitted to the program.  Your audition, which will be scheduled following receipt of your application, is to place you in the perfect role in TITUS ANDRONICUS.  
SAFETY PRECAUTIONS
.  During the time of the Coronavirus, we will be taking special precautions.  The camp will be small, probably fewer than 25 students.  They will be asked to (and monitored for) social distancing throughout the entire 3 week period.  They will be asked to wear masks at all times.  They will be given a 'home base' in the theatre and asked to stay there whenever they are not working in the class.  They will only be allowed to go to the bathroom one at a time.  We will wipe down all surfaces at the end of each day.  We will ask students to bring their lunches in ziploc bags so that if the outside of their lunch box or bag touches someone elses, the food within will not be affected.  We will have a large supply of hand sanitizer throughout the conservatory.  We will not be doing a live performance at the end of the camp because we don't want to bring an audience into the building, but we will be filming the performance and making it available online at the end of the conservatory, followed by a live zoom talkback at the end of the showing.