---
Jun 14 – Jun 25, 2021
10 am – 3 pm on Monday – Friday

$295 DUE on or before the first day of the program.

Eligibility

Rising 6th-8th graders.
Written by The Students of STC, Jr. 2021
Taught by Burning Coal Professional Theatre Artist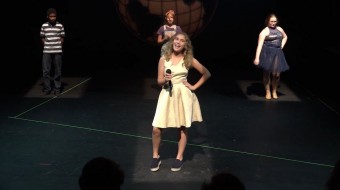 Burning Coal hopes to be able to do a live summer conservatory in 2021 for area middle school students from 6th through 8th grades.  Each year, the conservatory spends two weeks learning clowning, movement, voice production, theatre games and improvisation.  At the end of the two week period they present a work that they have created themselves using those newly learned skills.  All social distancing requirements will be strictly adhered to and a limited number of students will be accepted into the conservatory. 
CLICK HERE TO PAY FOR ENROLLMENT.
NOTE:  All applicants will be admitted, but please fill out the application form and send it to us for informational purposes.