---
SNOW has completed its run, but you can still purchase a THREE QUARTER SUBSCRIPTION by Clicking Here and use the CODE 3QuarterSeason24
Burning Coal Theatre Company is proud to announce its 2020/2021 RESET Season, Going Places!, a season of plays about people who are on the move, setting out for new horizons, new destinies, and new hopes.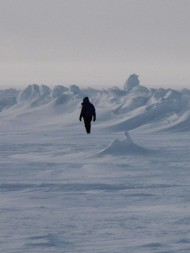 A Hundred Words for Snow by Tatty Hennessy
directed by Jerome Davis
October 15 – November 1, 2020
When the 15 year old Rory experiences loss for the first time in her life, it inspires her to set out on a journey to honor a lost friend.  Her brain is telling her: don't go!  But her heart knows that she must.  
NOTE:  Snow will be performed live at Burning Coal Theatre but with an audience of only 4 people per performance.  Audiences will be blindfolded during the middle portion of the show.  Performances will be Thursdays – Saturdays at 6 pm, 7:45 pm and 9:30 pm and Sundays at 2 pm, 4 pm and 6 pm.
 Tickets may be purchased by clicking here.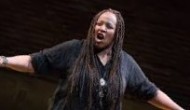 Conversations I Always Wanted to Have:
A Repertory Season of TwoPlays by Dael Orlandersmith 
Forever by Dael Orlandersmith
Directed by Jordan Lichtenheld
is a semi-autobiographical work that traces the tempestuous relationship between a young girl, growing up in East Harlem, and her ex-dancer mother, a force of nature and a troubled mind who has been forced by circumstances beyond her control to give up so much in order to survive, and to keep her daughter safe.  Dates:  January 28, 30, February 5, 11 and 13th at 7 pm and Sunday, February 7, 2021 at 2 pm. 
Until the Flood by Dael Orlandersmith
Directed by Renee Nixon
is a play comprised of interviews Ms. Orlandersmith conducted with residents of Ferguson, Missouri in the aftermath of the Michael Brown killing.  Its reach is broad, and the characters introduced range from the introspective to the fiercely confrontational.  Dates: Jan 29, Feb 4, 6, and 7 at 7 pm and Sunday, Jan 31 and Feb 14 at 2 pm. 
NOTE:  The two play repertory season will be performed live on Burning Coal's stage each date, but only available to view through a livestreamed event. 
Tickets for both plays available by clicking here.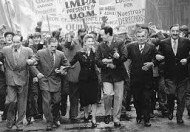 Evita by Andrew Lloyd Webber and Tim Rice
directed by Lillian White
Spring, 2021 (TBD)
Eva Peron is from the wrong side of the tracks.  But she ain't stayin' there long.  She's on a one-way trajectory, and that one way is up.  If she has to kick a few people aside in the process, then so be it.  One of Webber's best scores, this show contains "Don't Cry for Me, Argentina", "A New Argentina", "Another Suitcase, Another Hall" and "Buenos Aires".  
NOTE:  Evita will be presented in a socially distanced outdoor venue TBA.
Advanced tickets may be purchased by clicking here.
Mainstage Series (4 play season) are $80 apiece (a 20% savings)
Breakfast Club Series (mainstage plus 3 play 2nd stage series) – $110 Read More »
Past Productions & Events
The following shows/events have passed.
---