---
Burning Coal Theatre Company is proud to announce its 2020/2021 RESET Season, Going Places!, a season of plays about people who are on the move, setting out for new horizons, new destinies, and new hopes. 
TO SUBSCRIBE NOW, CLICK HERE or call us at 919.834.4001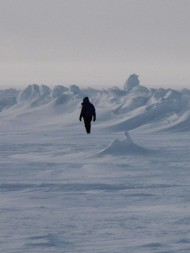 A Hundred Words for Snow by Tatty Hennessy
directed by Jerome Davis
October 15 – November 1, 2020
When the 15 year old Rory experiences loss for the first time in her life, it inspires her to set out on a journey to honor a lost friend.  Her brain is telling her: don't go!  But her heart knows that she must.  
NOTE:  Snow will be performed live at Burning Coal Theatre but with an audience of only 4 people per performance.  Audiences will be blindfolded during the middle portion of the show.  Performances will be Thursdays – Saturdays at 6 pm, 7:45 pm and 9:30 pm and Sundays at 2 pm, 4 pm and 6 pm.
 Tickets may be purchased by clicking here.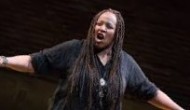 Conversations I Always Wanted to Have:
A Repertory Season of TwoPlays by Dael Orlandersmith 
Forever by Dael Orlandersmith
Directed by Jordan Lichtenheld
is a semi-autobiographical work that traces the tempestuous relationship between a young girl, growing up in East Harlem, and her ex-dancer mother, a force of nature and a troubled mind who has been forced by circumstances beyond her control to give up so much in order to survive, and to keep her daughter safe.  
Until the Flood by Dael Orlandersmith
Directed by Renee Nixon
is a play comprised of interviews Ms. Orlandersmith conducted with residents of Ferguson, Missouri in the aftermath of the Michael Brown killing.  Its reach is broad, and the characters introduced range from the introspective to the fiercely confrontational.  Dates: Jan 29, Feb 4, 6, and 7 at 7 pm and Sunday, Jan 31 and Feb 14 at 2 pm. 
NOTE:  The two play repertory season will be performed live on Burning Coal's stage each date, but only available to view through a livestreamed event. Dates:  January 28, 30, February 5, 11 and 13th at 7 pm and Sunday, February 7, 2021 at 2 pm. 
Tickets for both plays available by clicking here.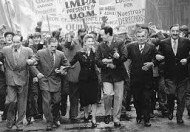 Evita by Andrew Lloyd Webber and Tim Rice
directed by Lillian White
Spring, 2021 (TBD)
Eva Peron is from the wrong side of the tracks.  But she ain't stayin' there long.  She's on a one-way trajectory, and that one way is up.  If she has to kick a few people aside in the process, then so be it.  One of Webber's best scores, this show contains "Don't Cry for Me, Argentina", "A New Argentina", "Another Suitcase, Another Hall" and "Buenos Aires".  
NOTE:  Evita will be presented in a socially distanced outdoor venue TBA.
Advanced tickets may be purchased by clicking here.
Mainstage Series (4 play season) are $80 apiece (a 20% savings)
Breakfast Club Series (mainstage plus 3 play 2nd stage series) – $110 Read More »
---
Jun 17 – Jun 28, 2020
Tickets to ACCORD(ing) $15 apiece. Tickets to SELENE $20 per car. Call 919.834.4001 to book or purchase through links below.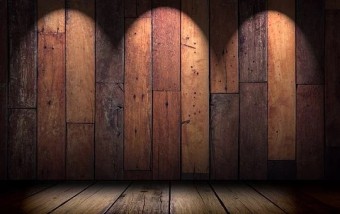 SUMMER 2020
SECOND STAGE SERIES!
ACCORD(ing) by Bronwen Carson and Vieve Radha Price
June 17 –  28, 2020
Wednesdays – Saturdays at 7:30 pm, Sundays at 2 pm
presented in collaboration with SoundingLine Arts and TÉA Creative
The live performance dates are now past, but if you would like to watch the show 'virtually' you may purchase a 'ticket' by CLICKING HERE and selecting "JUNE 29th"
If you purchase a ticket now, you will also get, FREE, a one-hour documentary about the making of ACCORD(ing), "Theatre in the Time of Covid", directed by David Ray.
Click Here for the virtual playbill.
Selene and the Dream Eater by Erin Amlicke
Directed by Lillian White
A Drive In Parking Lot Play
June 28th at 7:30 pm (one performance only)
Tickets:  $20 per car – reservations a MUST.  CLICK HERE TO PURCHASE.
Click Here for the virtual playbill.
Estimated run time: 1 hours.
---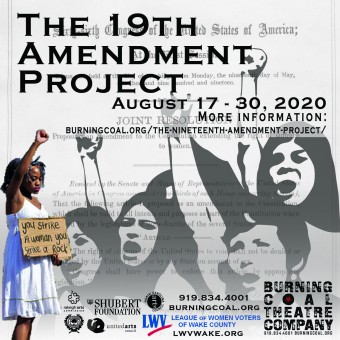 Burning Coal Theatre is pleased to present The 19th Amendment Project, a collection of short plays written by some of the most accomplished women and/or non-binary playwrights working today, writing on the passage of the 19th Amendment 100 years ago and its ongoing impact.  Each of the 14 plays will be released virtually, one at a time, between August Aug 17 – 30 at 7 pm EST.  Tickets for one viewing of each 10 minute play will be $2 (or buy the whole series for $25) and each will be available from the day each play is released through the end of September, 2020. 
The playwrights expected to participate include Clare Bayley, Hannah Benitez, Susana Cook, Kelly Doyle, Jennifer Natalya Fink, Magdalena Gomez, Tamara Kissane, Carrie Knowles, Deb Margolin, Ruth Margraff, Kate Morris, MJ Perrin, Elaine Romero, Prageeta Sharma and Ariel Zetina.
The producing arts organizations will include Agape Theatre, Burning Coal Theatre, the Gilbert Theatre, The Justice Theatre Project, NC Central University Theatre, the North Carolina Theatre, the North Carolina Opera, Raleigh Little Theatre, Sweet Tea Shakespeare, Theatre in the Park, William Peace University Theatre and the Women's Theatre Festival.
NOTE:  Subscribers to our 2020/2021 season get this series free.  CLICK HERE to subscribe.
 Our production partner is The League of Women Voters of Wake County

Estimated run time: 2 hours.
Past Productions & Events
The following shows/events have passed.
---