---
Oct 11 – Oct 28, 2018
Written by David Hare
Directed by Lillian White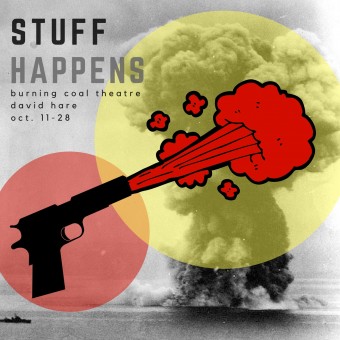 "I feel like God wants me to run for President. I can't explain it, but I sense my country is going to need me."
In March, 2003, we invaded a sovereign country, looking for weapons of mass destruction.  Fifteen years later … still looking.  Shortly after the beginning of this event, playwright David Hare (Skylight), wrote a blistering play, based on interviews he conducted, and on his own imagination, they guessed at what might have been going on behind the scenes with Bush, Blair, Cheney, Rumsfeld, Powell, Rice, Wolfowitz, etc.  In the 15 intervening years, no one has come forward to suggest that he got any facts wrong.  On the anniversary of this ignoble event, we are proud to open our 22nd season with this critical piece of theatre and history.
Estimated run time: 2 hours.
Past Productions & Events
The following shows/events have passed.
---