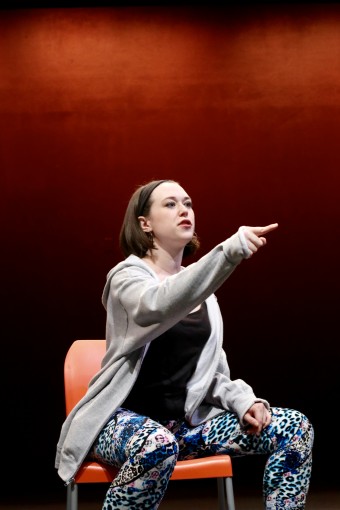 Burning Coal has been invited to bring its production of Gary Owen's play IPHIGENIA IN SPLOTT directed by Jerome Davis and starring Chloe Oliver to the 2019 Capital Fringe Festival in Washington DC July 12, 13, 20 & 21 at the Plum: Arena Stage at the Mead Center for American Theater. If you are going to be in DC and want to come support Burning Coal, or if you have friends in DC who would enjoy this play, tickets may be purchased at https://www.capitalfringe.org/event/iphigenia-in-splott/.
WARNING:  Strong Language.
"… a career-best performance…" "… in a tough, thought provoking production." – Byron Woods, IndyWeek
"Five Stars.  Stunning." – Ravelle Brickman, DC Metro
Estimated run time: 1 hours.