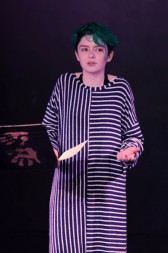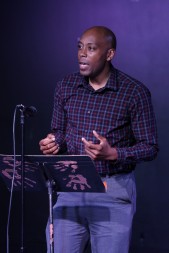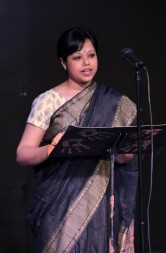 Fairest Creatures:  The Sonnets of William Shakespeare is Raleigh, NC's annual reading of Shakespeare's 154 sonnets.  Readers of all ages and from all walks of life participate by simply signing up.  Some just read their sonnet; others include such surprises as re-reading in a second language, singing (with or without musical accompaniment), making use of puppets, costumes, and/or props, or partnering with other readers for a bit of theatricality, . . .  
A celebration of Shakespeare's Birthday (04/23), the event is always scheduled on the nearest Sunday and Monday evenings; we read 1-77 on Sunday and 78-154 on Monday.  Scheduled at 7:00 pm on April 19 & 20, Fairest Creatures 2020 will be our 5th reading.   TICKETS ARE FREE AND AVAILABLE ONLY AT THE DOOR.  For further information, please call 919-271-1801 or click here.
The sonnets are read in groups of 25.  Arriving late or departing early is totally acceptable.
Pequod Productions is pleased to be partnering with Burning Coal Theatre starting this year.  The event is free, but donations are accepted, and there will be a raffle of several items.
To volunteer as a reader, email Kurt Benrud at fairestcreatures0423@gmail.com.  To listen to some or all 154 readers, just show up either or both nights.
Our full story is here:  https://docs.google.com/spreadsheets/d/13_dzmWCUTBpUZ5jfDwZue-ZXd60tvWDjb8e9PHh-6s8/edit#gid=1006635481.
To see which sonnets are available, click here:  https://docs.google.com/spreadsheets/d/1m08VdZM35bdkhkRF9sunpxhJQKOX69AOfbGF5xr3NsQ/edit#gid=896992657.