---
Kayla Booth
Kayla Booth is originally from C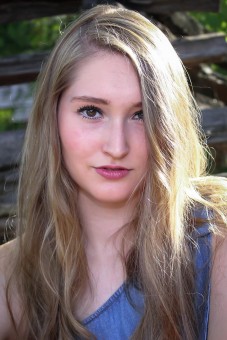 harlotte, NC and is a current rising sophomore in the Bachelor of Fine Arts acting program at the University of Oklahoma. Her credits include: OU Gilson Lab Theatre: Shakespeare's Other Women (Portia, Elizabeth Shore, Nemesis), Student Playwright Festival (Pamphlet Lady) and Helmerich Literature Alive Tour: The Suessifciaiton of a Midsummer Night's Dream (Helena).  In the future she wishes to continue working in the performing arts field. She is very thankful for this opportunity with Burning Coal Theatre and she looks forward to expanding her knowledge and experience through all aspects of theatre. 
Vishaal Chaganti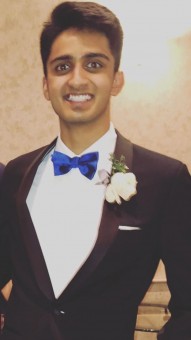 Vishaal Chaganti is an artistic enthusiast who has been heavily involved with the performing arts for well over a decade. Starting off as a hip hop dancer, Vishaal has expanded his artistic scope by being involved with Indian classical dance, acting, musical instruments, and even singing. Vishaal has performed in a production called "Ashok" an Indian medieval play about betrayal. He is currently pursuing a Bachelor's Degree from a renowned arts institution in Pune, India for the Indian Classical dance style known as Kathak. Along with the arts and his involvement with integrating Western and Indian cultures together, Vishaal is interested in law and politics and is a Minnesota native that has been living in Raleigh for 3 years.
Colin Freund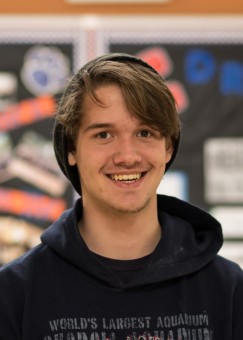 Colin Freund is a rising junior at Athens Drive Magnet High School in Raleigh, North Carolina. He has been a part of his school's theater program since his freshman year and is an active member of the International Thespian Society. Past work includes assistant sound design on Rodgers and Hammerstein's Cinderella and In The Heights at Athens Drive, and Assistant Stage Manager for the STC Jr. show at Burning Coal. He also has acting experience and has appeared in Romeo and Juliet as Benvolio, The Apothecary, and The First Watch, Antigone as Haemon and Camp Chaos as Kent at Burning Coal's Summer Theatre Conservatories. He hopes to continue working in theater doing both acting and tech and is honored to be a part of Burning Coal Theatre Company. 
Graham McAlexander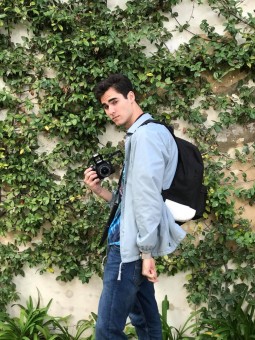 Graham McAlexander is a rising  senior at the University of North Carolina at Chapel Hill. He is majoring in New Media which focuses on the combination of technology and design. His goal is to become involved in the post-production process of feature-length films as well as other types of audio/visual production. He has lived in Raleigh for the past ten years and is very excited to be able to further his skills at such a unique theatre company.
Kameron Mills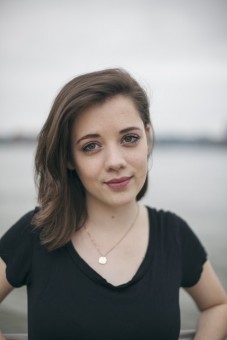 A Raleigh native, Kameron Mills is a senior at New York University currently pursuing a Bachelor of Arts in journalism and a Bachelor of Fine Arts in acting from NYU's Tisch School of the Arts. Kameron has studied acting at the Lee Strasberg Theatre and Film Institute and NYU's Meisner Studio. Most recently, she studied Shakespeare at the Royal Academy of Dramatic Art in London. Past performances include Angelo in Measure for Measure, Polinka in Anton Checkov's Polinka and The Showman in Woyzeck. Kameron has also acted in several short films and is an active member of Kappa Kappa Gamma at NYU. She is also certified in broadsword fighting by the British Academy of Stage and Screen Combat and plans to use this training to become a Jedi after graduating from NYU in 2019.
Emily Prins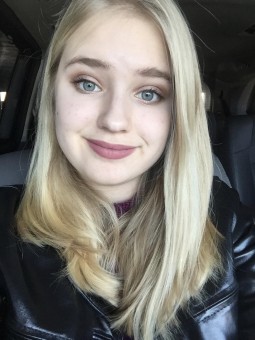 Emily Prins has lived in the triangle area since 2005 after moving from Kalamazoo, Michigan. She is a rising senior at Fuquay-Varina High School, where she is heavily involved in their theatre and chorus programs. Emily has served as historian, vice president and sergeant-at-arms of the FVHS chapter of the International Thespian Society. She has also served as vice president and president of the Tri-M Music Honors Society and will serve as a student director for the top choral ensemble. After graduating, Emily plans to attend a four year university to study journalism and film studies. She is very grateful for the experience she will gain while working at Burning Coal Theatre Company and is incredibly thankful for the opportunity.
Jenna Voris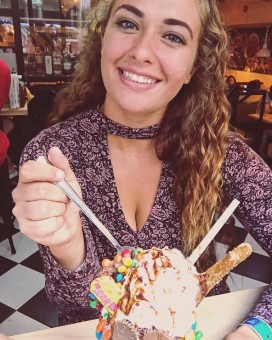 Jenna Voris is from Indianapolis, Indiana where she completed a Bachelor of Arts in journalism and Bachelor of Science in political science at Butler University. She loves theater and previously interned at Booth Tarkington Civic Theater in Carmel, Indiana. Jenna has performed with the Blue Knights Drum and Bugle Corps and the Pride of Cincinnati Winter Guard for multiple seasons over the past four years. She's grateful for this opportunity at Burning Coal and hopes to use it to transition into a full-time theater marketing career.
Jackson Wellborn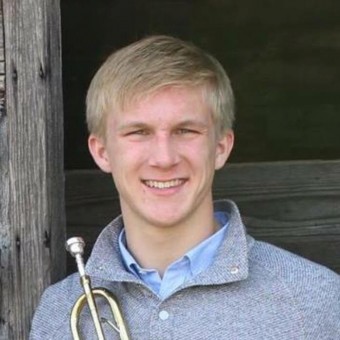 Jackson is a rising Sophomore at Appalachian State University in Boone, NC. He is pursuing a Bachelor of Arts in Theater Education and plans to teach theater. He is passionate about all aspects of theater and is always looking for ways to be involved.