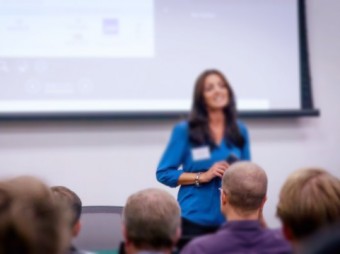 Designed for educators, business professionals, or anyone who wants to speak confidently and comfortably in front of groups. You will learn how to properly utilize your voice, improve projection and enunciation, and add dynamic range to your speech. This 4 week course will help you better engage your audience, gain confidence, and make the most of your voice.  Students are encouraged to prepare a piece or speech (5 mins or under) by the second class.
ABOUT KALEY MORRISON
Kaley Morrison is a professional theatre artist and educator.  She serves as the Director of Education for Burning Coal Theatre Company and is a company member of Sweet Tea Shakespeare, where she co-founded the Honey series aimed at creating a platform for women artists and female-centric productions. As an actor Kaley has appeared both on stage and screen including two seasons at the famed historic outdoor drama, Unto These Hills. Other productions include Saint Joan, King Lear, Written on the Heart, Sense and Sensibility, Seven: A Documentary Play, and Twelfth Night.