Burning Coal Theatre Company can create two kinds of internships (see below). Both include Arts Administration. Other possible areas of learning include technical theatre, acting, directing, stage managing or a combination of the above. Those interested in working in an intern relationship with Burning Coal should forward an email indicating your area of interest, availability (dates and times of day), and a resume, if you have one. We will call you to set up an interview. Internships are not paid, though housing may be available.
---
Season-long internships occur during our production season (approximately August through May) and will include components related to our mainstage programming (assistant directing, assistant stage management, assisting designers and in some cases performance opportunities). 
---
Summer internships are focused on arts management and are specifically for young people who want to learn about the theatre inside-out, do a little bit of everything, and see what it really takes to make a nonprofit theatre run.  They do not typically include acting, directing or design-related components, though it may be possible to incorporate some elements into your internship.  Over the summer, we do not produce on our mainstage or second stage, so don't have that option.  Tasks may include grant writing, database administration, social media work, advertising sales, graphic design, facilities management and things of that nature.  Production focus related to our KidsWrite Festival and our Summer Theatre Conservatories may be included.
---
Meet our 2015-2016 season interns!
Rosa Fairfield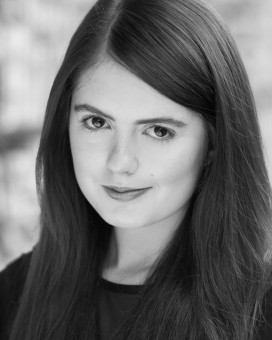 Rosa Fairfield was born in Netherton, a small industrial village in The Black Country, England, to a civil servant and teaching assistant.
Rosa is primarily a actress, having gained a BA (Hons) Acting degree from Arts University Bournemouth. She has also directed, produced and acted in her own theatre performance, which looked at adapting silent films for the stage. After completing the course, she has gone on to act in five professional projects and she is also currently directing, producing and acting in a small section of a television series called A Billion to One. Alongside acting Rosa, draws cartoons and writes and is currently working on writing and illustrating a children's book. Rosa has always had a love of America, so she is pleased to be training with Burning Coal Theatre.
Hannah Lee
Hannah Lee is a recent graduate from Catawba College with a Bachelor of Arts in Theatre. While at Catawba Hannah's focus was extremely broad, serving as a performer (Legally Blonde, The Fantasticks), stage manager (The Comedy of Errors), carpenter (The Importance of Being Earnest, True West), electrician, and technician. She has spent her last two summers with the Castleton Opera Festival in Castleton, Virginia and then La Musica Lirica in Novafeltria, Italy. Hannah is unsure of future plans but hopes the Burning Coal Internship will teach her new traits valuable to working in theatre.
Tiphaine Betscher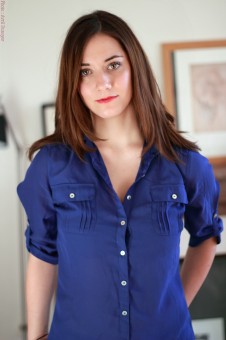 Tiphaine Betscher is a French actress who was born in Lyon, France.
While attending her two acting schools (ATRE Lyon, FRANCE and L'école du jeu Paris, FRANCE) she had the opportunity to play in several short to medium-length films and had different roles in theater (Dom Juan, Peter Pan, etc). She also was an assistant director for a series and created her own theater company in Paris.
Tiphaine moved to Raleigh in August, 2015. She is delighted to keep going her way with new people and reach towards her American dream.
Molly Windstead
Molly Winstead is a recent graduate of Appalachian State University, where she earned degrees in Theatre Arts and History. She recently worked at the outdoor drama The Horn in the West in Boone, NC as a stage manager and performer. She is very excited to be working with Burning Coal.
Alex Procknow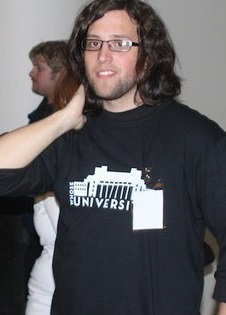 Alex Procknow is a theatre educator from Minneapolis, Minnesota. They graduated from the University of Minnesota's Twin Cities campus with a degree in Theatre Arts and additional focuses in Theatre of the Oppressed and critical pedagogy. During their undergrad, they supported student collaborations with the University of Minnesota's Xperimental Theatre, and aided in the development of student-generated social justice theatre performances as an intern for Central Touring Theatre. Alex is excited to be supporting Burning Coal Theatre and its educational programming."
Past Productions & Events
The following shows/events have passed.
---