SPECIAL 'LOBBY LECTURE'
Friday, December 11th at 6 pm.  Evelyn Thomas, original cast member of the Broadway production of THE WIZ!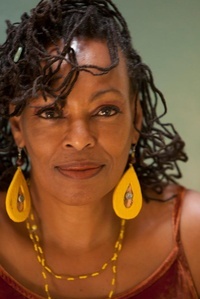 Evelyn Thomas is an  internationally acclaimed dance educator and award-winning choreographer.   She is Founder & Artistic Director of Nuba Dance Theatre; one of the region's first multi-generational dance companies in the Bay Area.
Thomas is a visionary artist, art educator and a consummate professional riveting brilliant choreography. She brings a contemporary multi-ethnic approach to dance.
Thomas' commitment to dance stems from her early training at The Juilliard School and the Broadway production of THE WIZ as the original Tornado.  THE WIZ is currently celebrating its 40th Year Anniversary at the Majestic Theater in NYC.