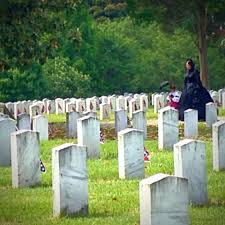 Come see a one-of-a-kind performance at Raleigh's "cemetery full of life!"  Every year, Burning Coal Theatre teams up with Historic Oakwood Cemetery to present an evening of vignettes about notable people who are resting peacefully there.
This year's theme is "Immigrants!".  It will be a celebration of people not born in Raleigh but who came here and worked here and left a legacy of which we could all be proud.
We are proud to feature local playwrights and actors in this evening about those who came before.  This year's plays include:
STONECUTTERS by Lydia Sbityakov
MANUEL GOMEZ ARNAIZ by Courtney Pisano
ALBERT BARDEN by Alexandra Hubbell
SECOND CHANCE by Kenny Walsh
MARGARET AND MINNIE by Pamela Blizzard
May 19-21, 2017
6:30 pm Friday and Saturday, 2 pm Sunday
Tickets $20 for adults, $10 for students, available at the Oakwood Cemetery on the date of the performance or by calling 919.834.4001.
 701 Oakwood Ave, Raleigh, NC.  
Parking will be available inside the cemetery.